Are you thinking of applying for a home loan? Do you want to realize your homeownership goal as quickly as you can? Then the good news is that several loan types are available for various homebuyers. So, whether you are a first-time homebuyer or buying a second home, you can find a home loan that suits your needs the best. Definitely the two most popular loan programs are conventional loans and FHA loans. For many potential homebuyers, comparing Conventional home loans versus FHA home loans is a good place to start their journey to homeownership.
In this post, we'll walk you through these two options in detail. Read on to find out more.
FHA Loan
Also known as Federal Housing Administration loans, FHA loans are government-backed but issued by FHA-approved lenders. These loans are exclusively designed for potential homebuyers who:
Have lower than average credit scores; and,

Don't have the finances to make a big down payment
Therefore, you can easily qualify for an FHA loan even if you have a low credit score. The minimum down payment for an FHA loan is 3.5%. Keep in mind though that FHA loans come with upfront Private Mortgage Insurance.
Conventional Loan
Unlike FHA loans, conventional loans are neither backed nor secured by a government agency. While they don't provide some of the benefits of FHA and VA loans, conventional loans remain the most common type of mortgage loan. These are offered to borrowers with average to high credit scores and a strong financial standing. You will need a score of at least 620 to qualify for a conventional loan.
Presuming you have a score less than 620, then an FHA loan is a better option. This is because potential homebuyers with credit scores as low as 580 are likely to get approved for an FHA loan.
Here's the comparison chart of an FHA loan and Conventional loan:
You will be required to pay for mortgage insurance if you are taking out a conventional loan with a down payment of less than 20 percent. There are options for mortgage insurance buyout with as little as 5 percent down – if this is an option you're interested in, make sure to mention it to your loan officer. 
Conventional Loan
The mortgage insurance for an FHA mortgage insurance is the same regardless of your credit score. If your credit score is around 620, a conventional loan will cost you more in mortgage insurance than an FHA loan. However, if your credit score is excellent and above 720, then the mortgage insurance premium will cost much less.
Another crucial difference for Conventional home loans versus FHA home loans is that when you make a down payment of less than 10 percent, then the FHA mortgage insurance premium (MIP) will last for the life of your loan. However, if you make a down payment of 10 percent or higher, then you will only have to pay the premium for 11 years. Moreover, to get rid of mortgage insurance on an FHA loan, you will have to refinance to a conventional loan. This might be a great move because mortgage insurance cancels on the conventional loan after the equity reaches 22 percent, or you can reach out to your lender and have it canceled after you reach 20% in equity.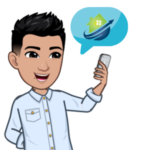 In a nutshell, both loan programs have their pros and cons. Therefore, which loan type is right for you depends on your unique home buying situation and financial position. Every situation is different, and you deserve a personalized quote that fits your financial needs. For more information or assistance with the home loan process, contact us.